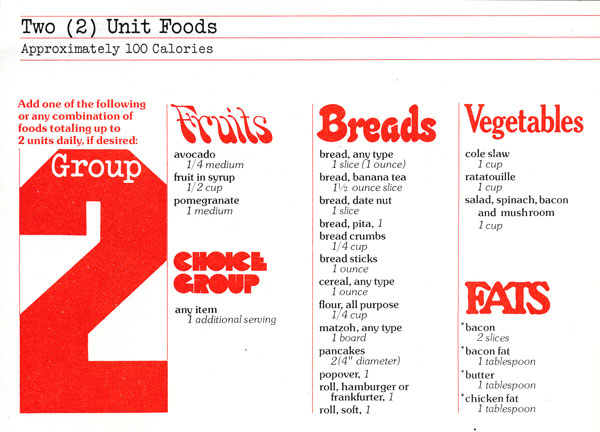 Two projects. Two approaches.
One, corporate. One, personal.

The Deloitte brochure was done for and with Ellen Shapiro of Visual Language, New York. Photo by Peggy Barnett. A conceptual approach to a corporate pitch. Elegant and bold. The dark beige element was a half-page flap, Ellen's terrific idea.

By contrast, the Weight Watchers menu cards we designed were decorative and bold. Unlike the then–existing cards, almost military in flavor, ours made using them a fun activity.